Invested in our future
Respecting our past
Jaden Hollingshead is bringing a fresh approach to Gravenhurst.
As a young entrepreneur who was born and raised in Muskoka, Jaden Hollingshead knows the importance of keeping Gravenhurst unique while also looking at ways we can grow sustainably for our future.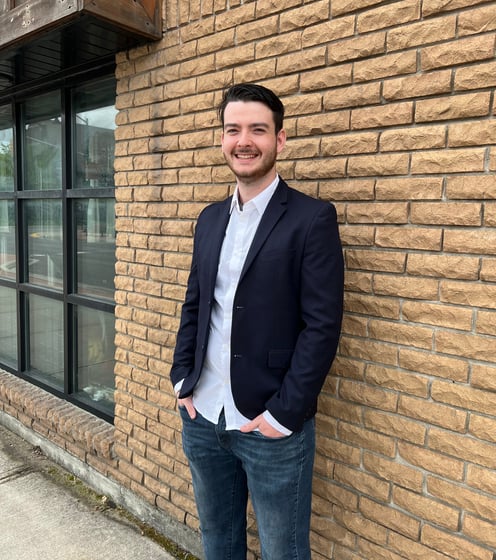 Connected Cores
The Wharf and historic downtown Gravenhurst should be working together to create a seamless experience for our guests and residents alike.
If elected I will look to connect these vital cores through:
-Improved signage with estimated walking times
-a beautification of the areas between (including walking/biking trails) , and
-shuttle transportation during key events. (And better promotion for existing shuttles)
Empowering Passion
Any big project or idea requires as much support as possible, our town is no different.
On council I will provide a pathway for others to help where they are most passionate by:
-Providing clear communication and follow-ups to anyone who contacts me, regardless of if the answer is popular.
-leading by example at community events, and
-advocating for how young people can be more involved.
A Better Commute for All
One of the biggest complaints you will hear around Gravenhurst is about the roads. If Elected I will focus on commutes at the town and district level by:
-Advocating for more budget focus on road maintenance
-keeping our active transportation plan top of mind when discussing future improvements, and
-laying out the groundwork for public transit just like our neighbouring towns.
I want to hear about what's important to you in Gravenhurst. Let's Talk
Cell: 705-205-2178
Email: campaign@jadenhollingshead.ca
Feel free to text, call or email me any time
Jaden Hollingshead is a 23 year old entrepreneur born and raised in Muskoka. He helps other small businesses with marketing and public relations and is currently a board member on the Gravenhurst Chamber of Commerce.
Jaden is passionate about helping small businesses, encouraging other young people to get involved, and building a community that encourages active transportation for environmental and health purposes.
Donations to the campaign
If you like what you see and would like to support we are accepting donations. Please send an email to campaign@jadenhollingshead.ca for more info on donations. Please note:
– Campaign donations must be from an individual and cannot come from corporations, businesses or trade unions
– Donations cannot exceed $1,200 total
Check to see if you're registered via VoterLookup using the button below. If you haven't registered to vote in Gravenhurst yet it only takes a few minutes and allows you to have an impact on our future.